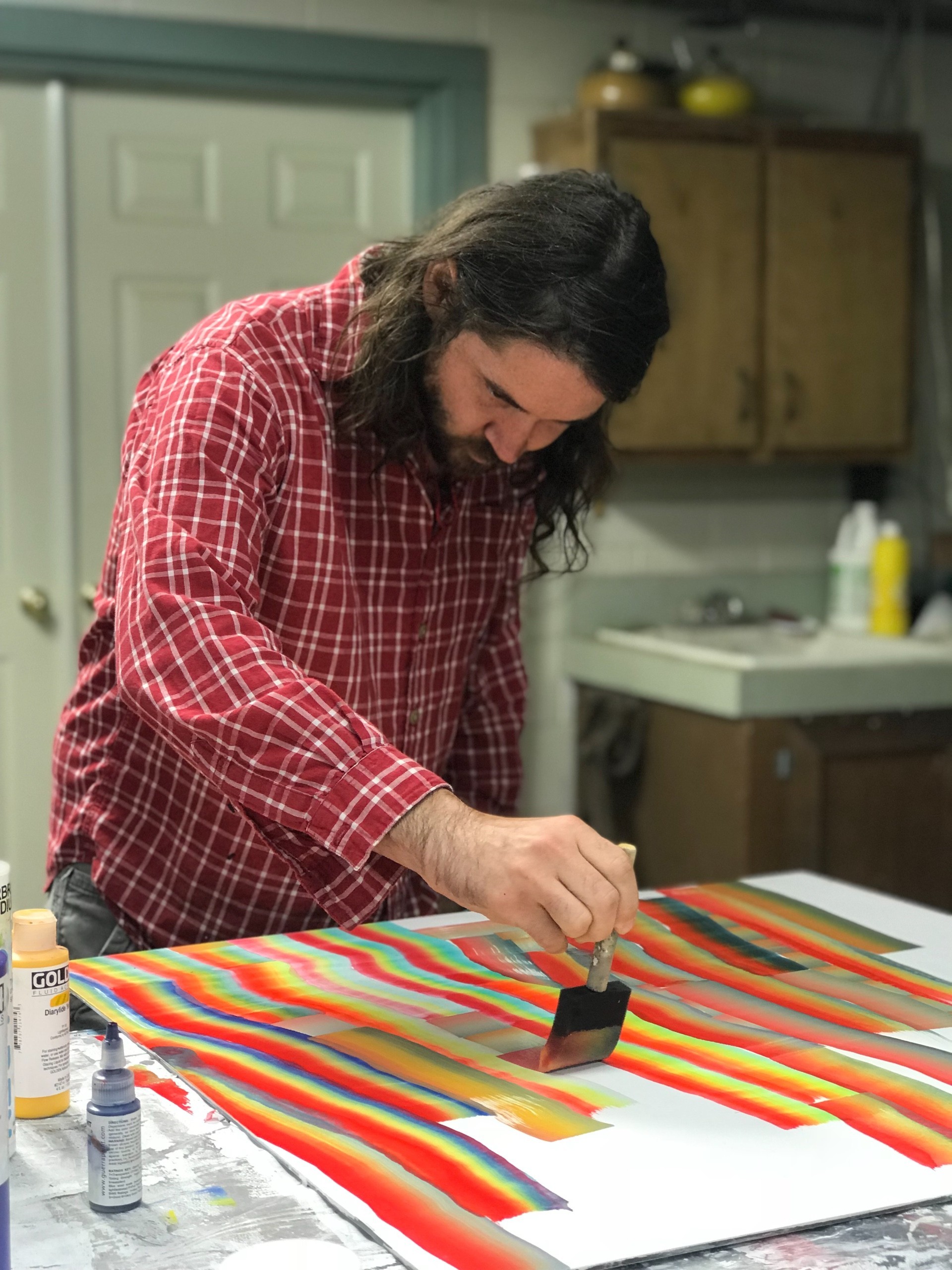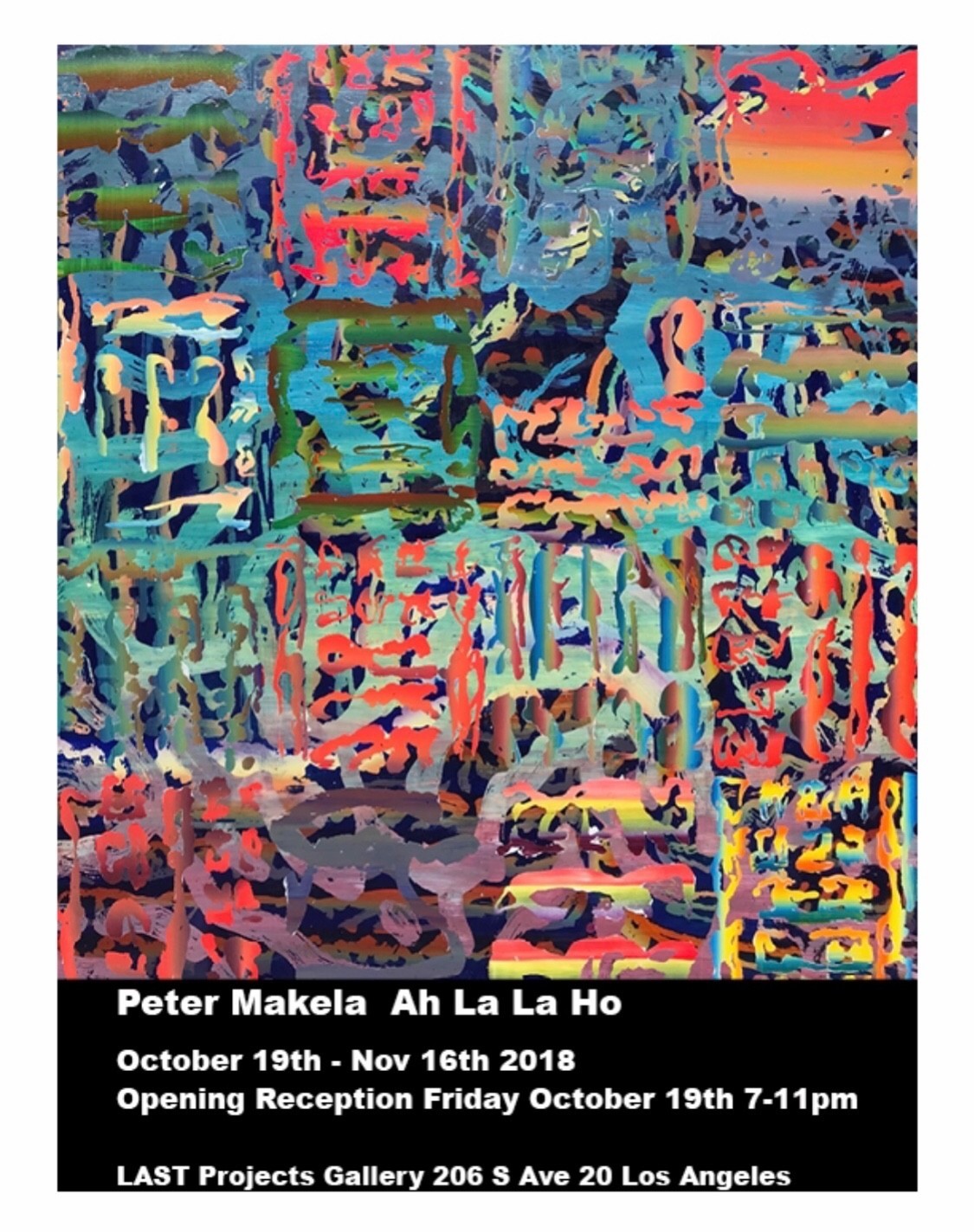 Up-comimg Exhibition:
Oct 19~Nov 16th 2018
"Ah La La Ho"
Los Angeles, CA
Peter Makela earned a BFA from SAIC and an MFA in painting from the LeRoy E. Huffberger School of painting at MICA in Baltimore in the spring of 2018. Since then he has been continuing his painting practice in Artist Residencies in NY, VT, OR, in CA.
Makela has exhibited in group shows at New Image Art and LAST Projects in Los Angeles, as well as in New York, Chicago and Japan. He has received awards from the Huffberger Foundation, MICA, and the National Endowment for the Arts.
"It is my understanding that everything consists of the five elements and that everything is sound, light and rays. In this way I began these paintings by constructing painted bands of light. While I was working on this series my Buddhist teacher, Chogyal Namkhai Norbu was ill. I visualized sending these lights to him. When this layer was completed I carved out figures, shapes and forms from these bands. As I did this I attempted to empty my mind, to connect with local spirits and guardians and to also make offerings, letting the forms manifest as offerings to the teacher. These forms arose automatically and spontaneously. These paintings represent my connection to his teachings and my gratitude to him and them." - Peter Makela
Last Projects is pleased to announce an exhibition of work by Peter Makela Ah La La Ho. This exhibition marks Makela's first solo show in Los Angeles and will feature a series of paintings creating during a recent solitary retreat at the Chinquapin Artist Residency in Grants Pass, Oregon. Makela finds his images through a multilayered act of painting, utilizing additive and reductive painting processes. Makela is interested in altered states and cognitive processes. His studio practice is informed by extended silent meditation retreats and fasts. Working with multiple overlaid patterns, transparent glazes and figure ground plays, macula seeks to create perceptual pieces that shift with the viewer.